Computer-aided drafting the way
it should be.™
Status Line is Used to Modify Objects
Object editing is available through the Status Line, in addition to the Edit Objects dialog box.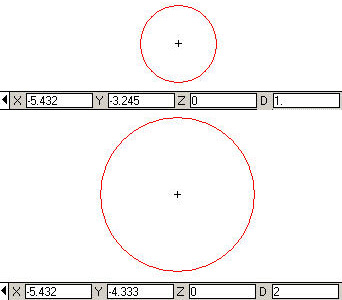 Select an object and enter the values into the fields of the Status Line, then press ENTER. The object's values are modified.
---
Click here to read full list of Graphite CAD v8 features.