Computer-aided drafting the way
it should be.™
Updated User lnterface
The user interface has been updated in Graphite v8.
Graphite v8's updated interface includes new icons for both Mac and Windows. Because these operating systems have different style guides, slightly different icons are required to coordinate with the look and feel of each. Below is a sample of these new icons.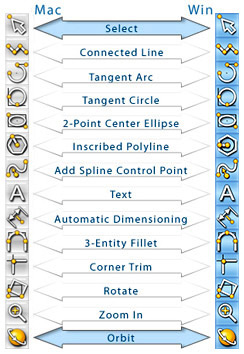 ---
Click here to read full list of Graphite CAD v8 features.