Computer-aided drafting the way
it should be.™
Visual Assistance
Cursor
There are now three cursor options: Standard Size, Double Size, and System which allows the use of assistive technologies like Apple's Accessibility tools and Microsoft's Ease of Access Center.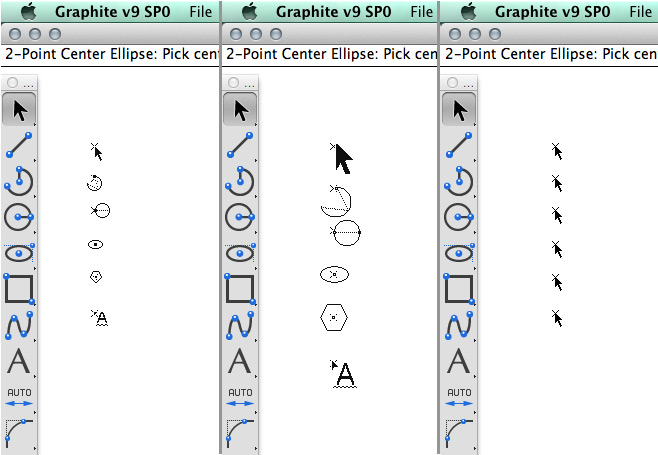 Scaled Line Weights
Now when using very high resolution monitors, drawing line weights can be appropriately scaled up (2x or 4x) for better visibility.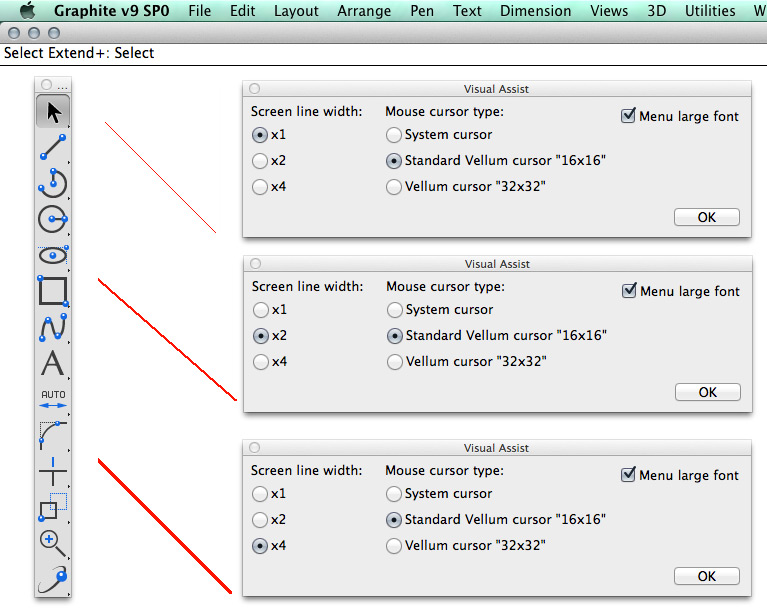 Font Menu
The fonts on the Graphite top-level menu can be double sized for easy viewing. (Windows only.)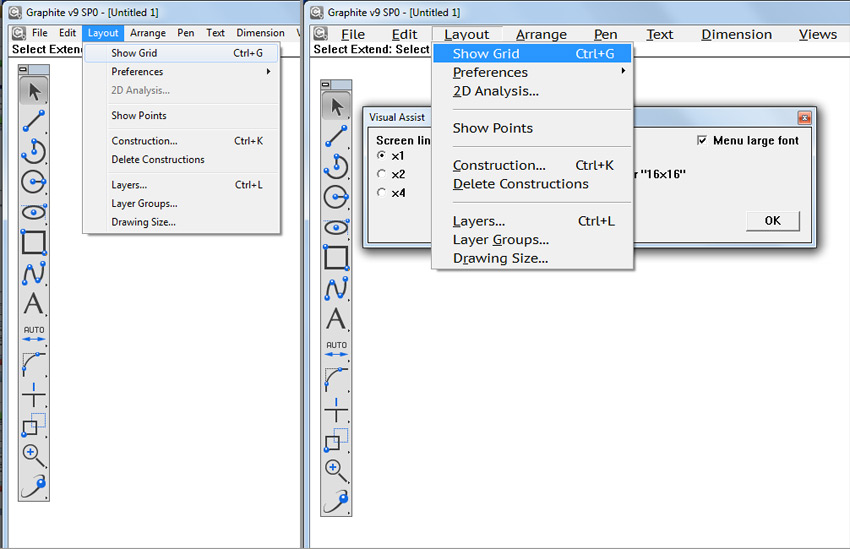 ---
Click here to read full list of Graphite 2D/3D CAD v9 features.