The ultimate 3D modeling product design and development tool.™
New Real-time Display of 2D Images in 3 Dimensions
Hand sketches, photographs and other 2D images can be imported and displayed in 3D. This makes it significantly easier to trace over the sketches to create a 3D model. These images can be oriented in any direction and viewed from any perspective regardless of the work plane.
Use File → Import or simply paste the image. The bitmap comes in on the current work plane. Use the trackball to view the images from all directions.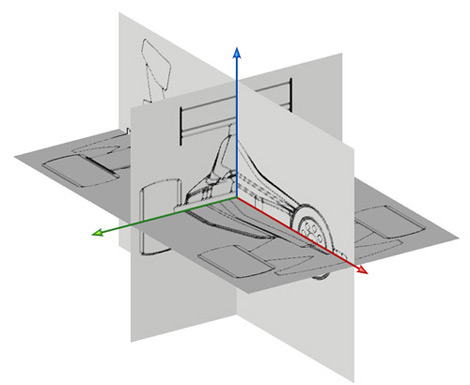 ---
Click here to read full list of Cobalt 3D Modeling v8 features.