The ultimate 3D modeling product design and development tool.™
File Paths
The Paths page is added to the Preferences dialog box. This page is used mostly by system administrators and Ashlar-Vellum CAD and 3D modeling tech support specialists. It is useful for work groups to set up a custom network folder for the PhotoRender, BOM and Layout libraries.
It is also a useful tool for allowing others in the group to have access to common data. For example, if a user creates a new material or adds a texture, this can be exported to the Custom Network Folder for use by others without copying it to each local machine.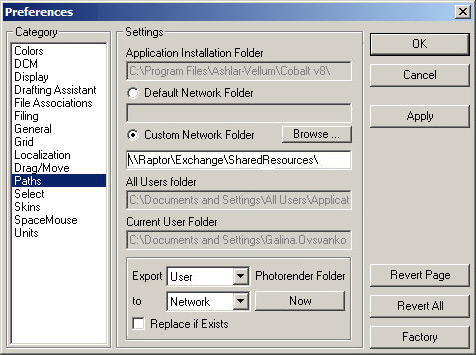 ---
Click here to read full list of Cobalt 3D Modeling v8 features.