Ashlar-Vellum has expanded our Quick Start Consulting services to better serve our customers. Using a combination of web- and telephone-based communications we provide CAD and 3D modeling tutoring, emergency support, project consulting and special services.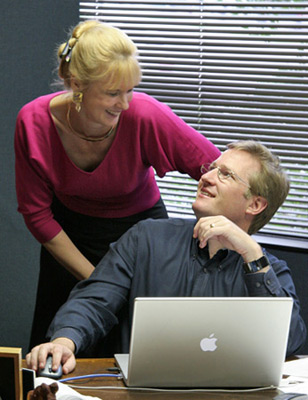 Contact the Ashlar-Vellum sales office to schedule an appointment.
Quick Start Web-based Private Tutoring for CAD and 3D Modeling
Our innovative web- and telephone-based tutoring service that provides that little added push to make your software start paying for itself in the first few hours. This is private, one-on-one tutoring, conducted through our network of power users and support professionals, via screen sharing and your telephone.
Quick Start Tutoring is not a replacement for our formal training classes, but is often all a user needs when switching to Ashlar-Vellum programs. Unlike formal training, it does not require the time, travel costs, nor days away from the office. Quick Start Tutoring is done at your convenience, in one-hour increments of between US $50 and US $150/hour, and is adapted especially to your needs and projects.
Emergency Support, General IT Assistance or Project Consulting
Emergency technical support, as well as General IT Assistance (including Hardware, Software, OS, Virtualization) consulting, is available those using legacy software for those needing it after hours, on weekends or holidays when a technician is available.
Project Consulting
Individualized project consulting is also available. This is also a great way to get some specialized help with a project. If you're facing a deadline and need help now this may be an option for you.
The cost ranges from US $150 to US $350 per hour. Refer to our chart for specifics. Call our support department directly to obtain.
File Import/Export Service
Detailed information on file translation issues is available in the Articles section of our website as well as in the Knowledgebase. If you would like Ashlar-Vellum to perform the translation service for you, the charge is US $39 per file. Purchase a support voucher below and email your file with instructions to support@ashlar.com. Be sure to include an alternate form for contact in the event we find our emails are not going through to you.
Aggressive multi-file discounts are available starting at 10 files.
File Translation Voucher
US $39.00
Buy
File Translation services per file